Today an article about a more personal experience and rather far from the mobile development environment.
I'm going to talk about the Microsoft Make & Code development discovery platform.
Strongly inspired by Scratch, Microsoft's Make & Code site allows anyone, especially children, to discover programming.
The site offers games but also videos and tutorials that use their MakeCode platform to design games with blocks.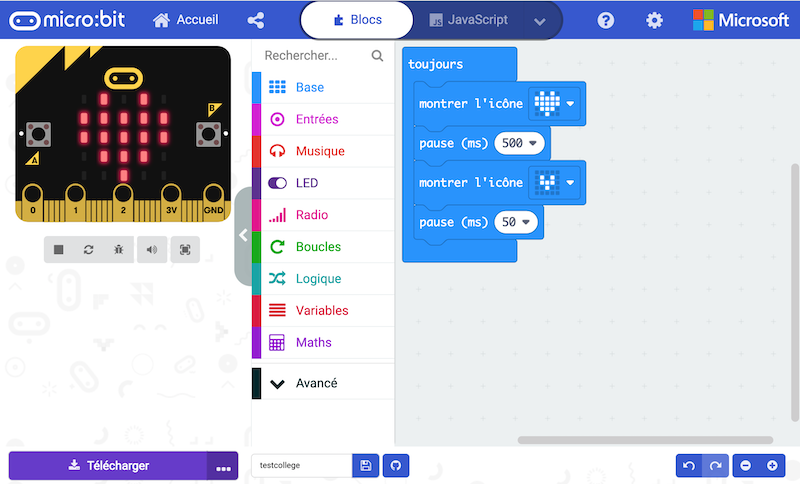 Once you're comfortable with all of these blocks, you can then go straight to Python or Javascript and even put your code on real hardware like the Meowbit or other such machines.
There are even modules to learn how to make mods for Minecraft. They are good 🙂
It's really cool for beginners who want to learn how to make games or for kids and parents who want to spend some time together on a common passion or discovery.
My opinion :
We did several 30 minute sessions this week with my 7 year old daughter.
She discovered the logic, the conditions, the actions/reactions, the problems, the solutions… All these things that we face as a developer.
For the moment she seems interested, as long as it lasts. I will continue to accompany and guide her to see how far she can go. Soon a Father and Daughter devs blog 🙂
I recommend it for a first experience